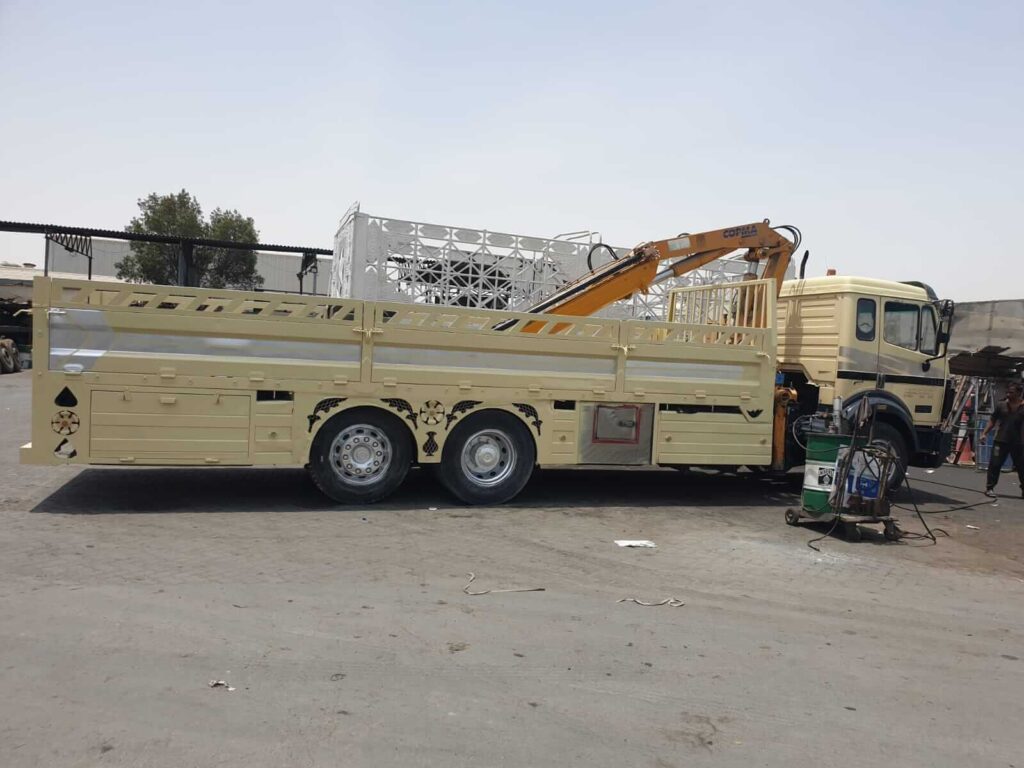 8 Ton Hiab Truck Mounted Crane for sale
Hiab Truck  Mounted Crane for Sale
Khaibar gate land general transport is selling hiab truck mounted crane model 1995 with 8 ton capacity.
Mobile Crane Capacity
The lifting capacity of crane is 8 ton.

Crane Price
The selling price of crane is 130000 dhs. If you want to buy heavy mobile crane. Give us a call  for further details.
Monthly Rental
You can also hire this crane on rental value of 12500 uae dirhams
There are no reviews yet.